I paint with acrylic paints on either heavy canvas, mounted hardboard panels, or heavyweight Coventry Rag paper. I often use acrylic molding paste to create a textured background surface before applying the paint. Sometimes I use Prismacolor pencils to add highlights to the painting. Recently, I have started applying some of my abstract linoleum block prints (printed on tissue paper) to the surface of my paintings. I like the combination of acrylic paint and linocut printed elements within the same painted composition.
I usually seal the surface of my paintings with one or two coats of satin acrylic varnish. Unless otherwise stated, all of my paintings are shipped unframed.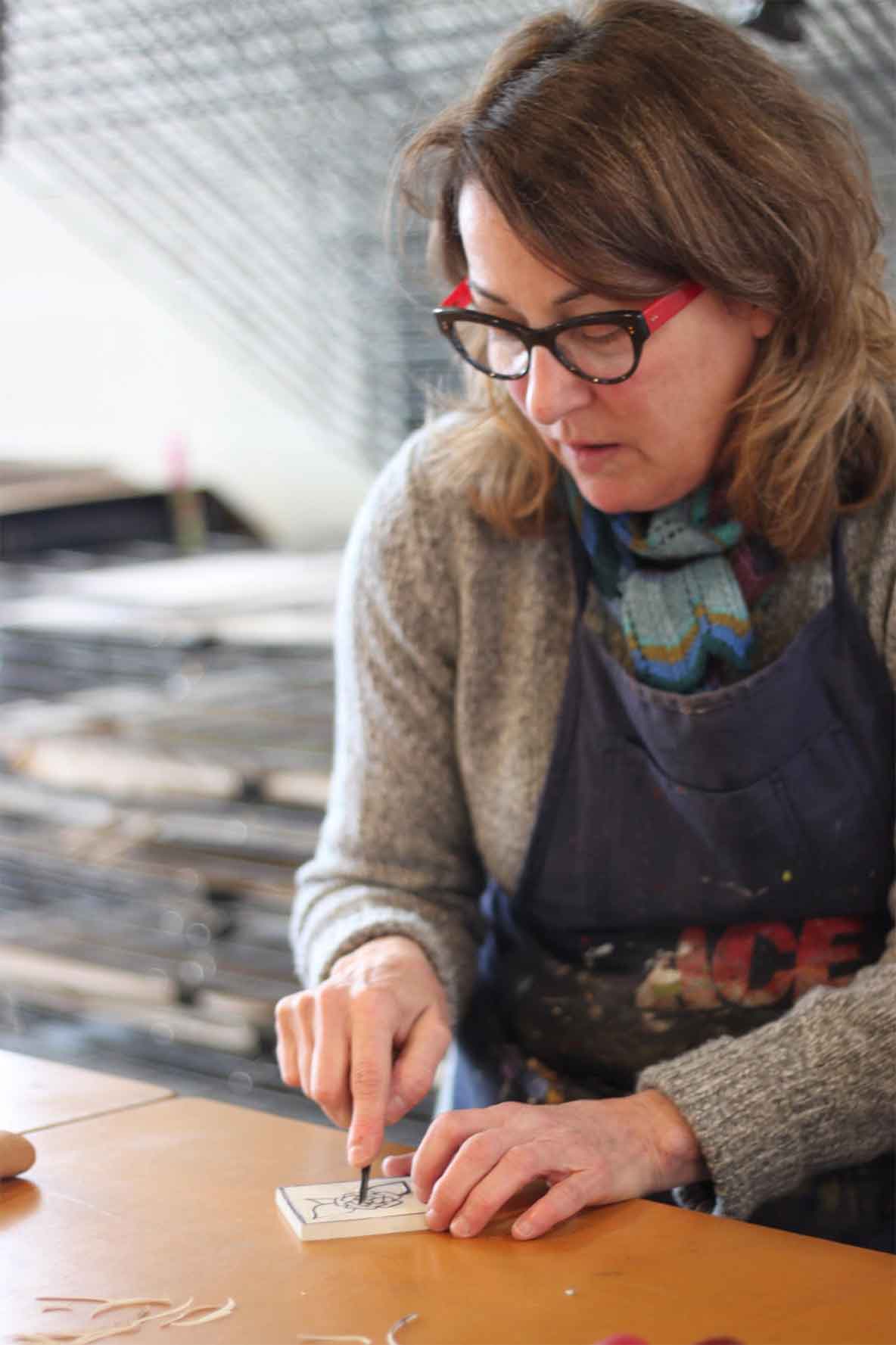 Letterpress is a historic method of printing that utilizes moveable wood and metal type and wood, metal, or hand carved illustration blocks. It has enjoyed a resurgence in recent decades as a reaction to the digital world we now live in. In my studio I have a Chandler and Price platen press, a Vandercook SP25 cylinder press, and a small tabletop sign press. I use the C&P press for small things like coasters and cards, and the large Vandercook press for posters and larger prints.
I hand set wood or metal type in the press bed to created text and I carve linoleum blocks to create illustrated images for my prints. The entire process is hands-on and non-digital. Each poster or print is fed by hand through the printing press one time for each color. Tiny imperfections on the antique wood letters or the carved linoleum reveal the hand of the maker in the final print, making each impression unique.